Single? Here's how to enjoy Valentine's Day alone
So it's two days to one of the most capitalist celebration in the world- Valentine's Day. What hurts me most about this 'celebration' is that it comes without an actual holiday. Like why do I have to go to work when it is a day for celebrating love?
Anyway, what we know as Valentine's Day today originated from the good works of St. Valentine who was kind and lovable to everyone so much that on his death the holiday was supposedly named after him.
Valentine's Day became synonymous with romantic love around the 14th century. Yeah, it's been a while since it became a romantic holiday for lovers to try to out-do each other, perform and show their love to each other by buying gifts and other sweet gestures.
So if you are single how do you celebrate this holiday? Well, here are a few tips
Please don't wallow in the self-deceit of sending yourself gifts so that your colleagues or friends will aww over your presents from your imaginary lover. You can go buy yourself a present but that sending yourself gifts and acting all surprised is the most corny thing ever, don't do it. You'll still be alone at night with your pillow. There is nothing wrong in being single
Valentine's Day is a day for lovers. If you are single why are you trying to celebrate this holiday? Fam, focus on your work/whatever you fill your day with, the celebration is none of your business. It's like trying to celebrate workers day when you are a student
Stay away from public spaces. This is for your own good. If you like say you want to go buy presents or see a movie that evening. All you'll see are red heart shaped gifts, lovers cuddling with each other, people proposing in public spaces. By the time you get home you'll be miserable because you are single, and cry yourself to sleep. Stay at home, buy ice cream, wine, chocolates (days before), watch your favorite movies and go to bed.
If you just got out of a relationship or the love of your life broke your heart, it's okay to reminisce about the happy times but let it end there, don't cry, don't go camp on their social media pages, don't go making yourself miserable. Use tips from point 3 above and stay happy.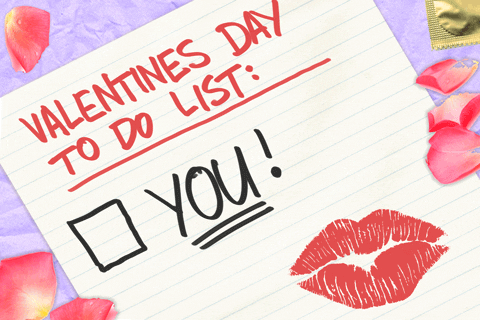 Do something nice for someone else. It could be a platonic friend, a colleague, or anyone random, just put a smile on their faces that day. They say what you give out eventually returns to you.
I am out of points, do you have more ideas on how a single person should celebrate Valentine's Day? Share in the comment section