5 Lessons From Viacom's Panel At Social Media Week Lagos
Viacom International Media Networks Africa hosted a panel of Nigeria's leading communication experts at Social Media Week Lagos on February 5th.
The panel took place at the Africa NXT Stage in Landmark Centre Victoria Island and the panellists discussed the theme 'Music, Content and Consumer Experiences Changing The African Narrative'.
The riveting panel session had about 120 people in attendance and touched on everything from creating content in the evolving music industry to how content creators can position themselves to make profit from their craft.
The panel, which was moderated by Folu Storms, featured contributions from communication experts such as: MTV Base Africa (ROA) Senior Channel Manager, Viacom International Media Networks Africa, Solafunmi Oyeneye; Founder and Principal Consultant, Peaceville Entertainment Group, Ernest Audu; CEO and Chief Creative Officer at X3M Ideas Limited and X3M Music, Steve Babaeko; A-list comedian and actor, Bright Okpocha (Basketmouth) and Publisher of Nigerian Entertainment Today, CEO & Founder of BlackHouse Media Group, Ayeni Adekunle.
Here are 5 gems that were dropped at the panel session:
1.The Reason Behind This Year's Theme: During his keynote address, VIMN Africa's Country Manager, Bada Akintunde – Johnson, revealed the inspiration behind the selection of this year's theme. According to Bada, the theme was inspired by the brand's desire to share the African story with the world. He had this to say: "We at VIMN Africa are particularly keen on sharing the African story to the world, and this is something we feel very strongly about. It's the reason we have themed this session – Music, Content & Consumer Experiences, Changing The African Narrative. We believe this is a responsibility (changing the African narrative) that we all share, both individually and collectively, and it's the reason why conversations like these are very important."
2. Engagement Is The Future Of Content: When asked what she thought the next phase of content would be, MTV Base Africa (ROA) Senior Channel Manager, Solafunmi Oyeneye made it known that the new audience wants to be seen and heard as loudly and visibly as the content itself. Here's what she said: "This new era of consumers want high quality programming that they can engage with, tweet at, follow on Instagram and become 'stans' of. This is why I believe the future of all content, not only music content, is interactive content."
3. MTV Base's Impact On The Nigerian Music Scene Is Still Visible Today: PR Veteran, Ayeni Adekunle, reminded the audience of MTV Base's impact on Nigerian music videos. "Before MTV Base, most Nigerian music videos were shot on Bar Beach and they were not very good. When MTV Base came, they came with standards that artistes had to meet before their videos could be shown on their platform. This gave rise to a new generation of music video directors and elevated the quality of music content which is still visible today. MTV Base played a significant part in drawing the attention of Nigerians to what is possible."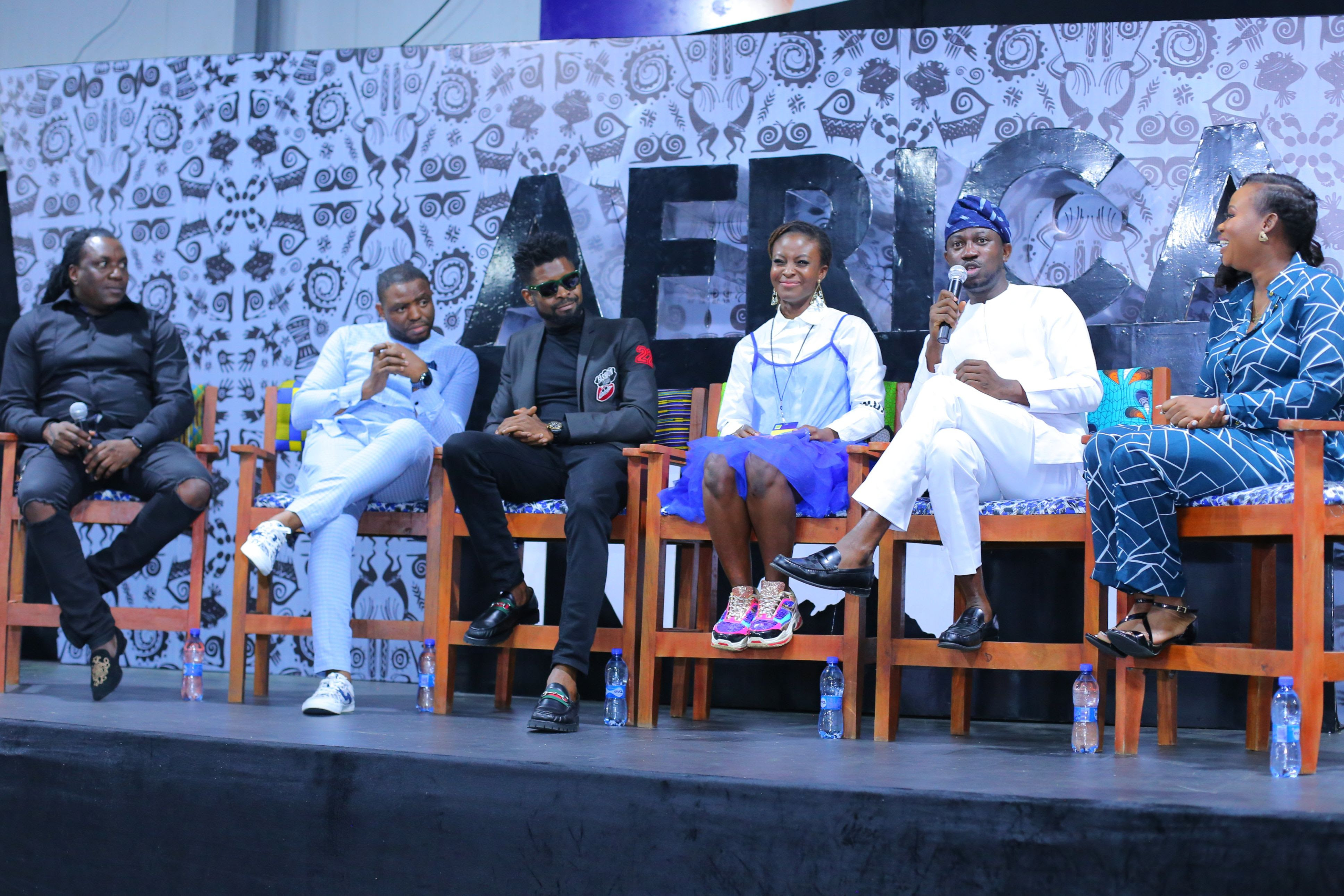 4. Stages Of Development Every Artist Needs To Go Through: Ernest Audu shared eight stages of development that musicians need to go through before they can 'blow' and start seeing real returns from their craft. These eight stages are Awareness, Discovery, Interest, Acceptance, Purchase, Use, Cultivation, and Advocacy.
5. Payola Doesn't Pay: During the Q & A session, a musician in the audience asked what the panelists thought about payola culture and whether or not they supported it. Steve Babaeko advised against it and encouraged her to push her music organically on the platforms at her disposal. Solafunmi Oyeneye also made it known that musicians can drop their music videos at the MTV Base office and if it's of great quality, they can be rest assured that it will be played without having to pay anyone.